Low temperatures are not a barrier to wearing your best looks. In winter, Torre Uomo fills your wardrobe with masculine and elegant proposals so that you can go with the latest trends and at the same time protect yourself from the cold. However, combining them with style and finding the perfect outfit for every occasion is entirely up to you. Need some inspiration? Don't miss the next post.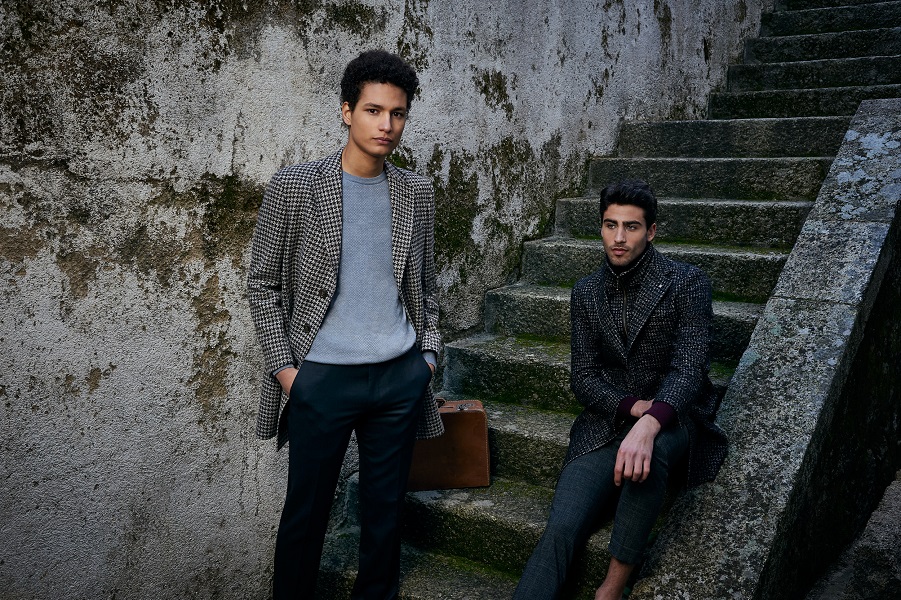 The new season is just around the corner. Very soon it will be time to equip your wardrobe for the coldest months of the year and look for proposals that adapt to your daily life with elegance, comfort and versatility. Say goodbye to lightweight suits, linen, cotton t-shirts, bright colors and summer looks, and say hello to warm fabrics, robust and structured garments and accessories that keep you warm. Winter brings with it a high dose of elegance and personality, combining patterns and textures with character and dressing in a unique and singular way.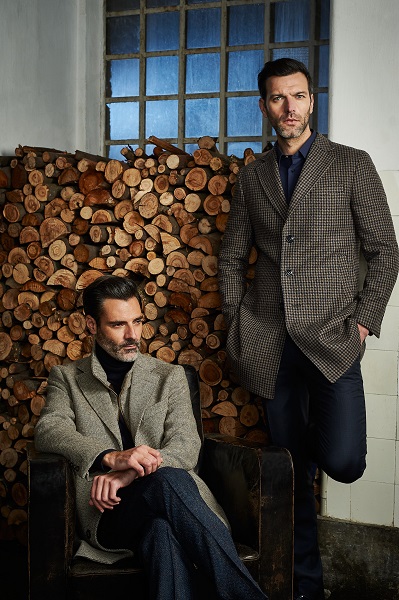 There are certain basic garments that cannot be missed in the wardrobe of a true gentleman. Coats, overcoats and suits in warm colors such as navy blue, grey or brown. 100% wool fabrics such as tweed; patterns and checks in winter tones or even wool with spandex, always prioritizing comfort.

In the following, we inspire you with some suggestions that will serve as a wardrobe background to adapt with versatility to your day to day, whether it's an informal event or a demanding engagement. Read carefully!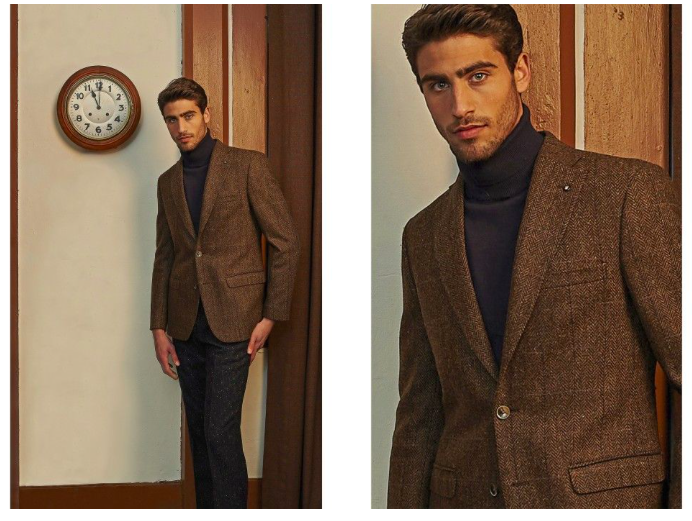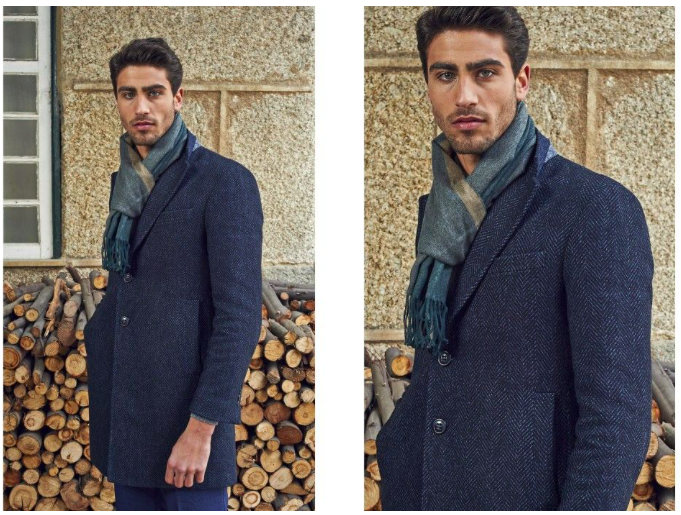 For everyday occasions when you are looking for elegance and discretion, this classic brown blazer from the Timeless collection is perfect. Its 100% wool tweed pattern makes it a unique garment with a lot of personality. Warm days will become even more elegant with this navy blue woolcoat with herringbone pattern. A versatile and timeless piece that will quickly become one of your favorite outfits.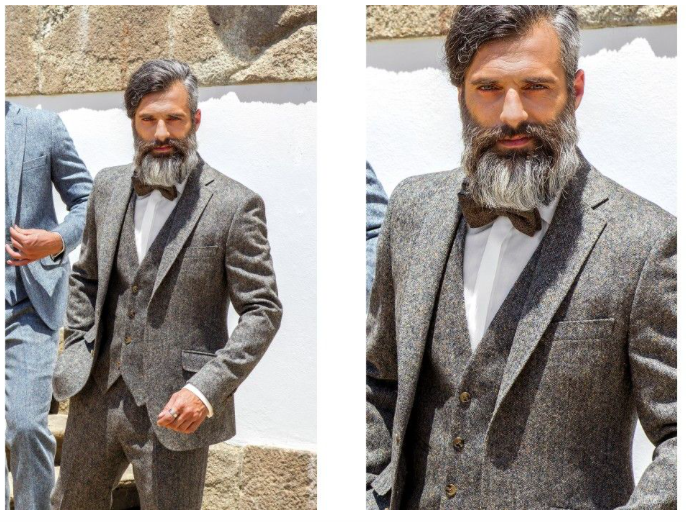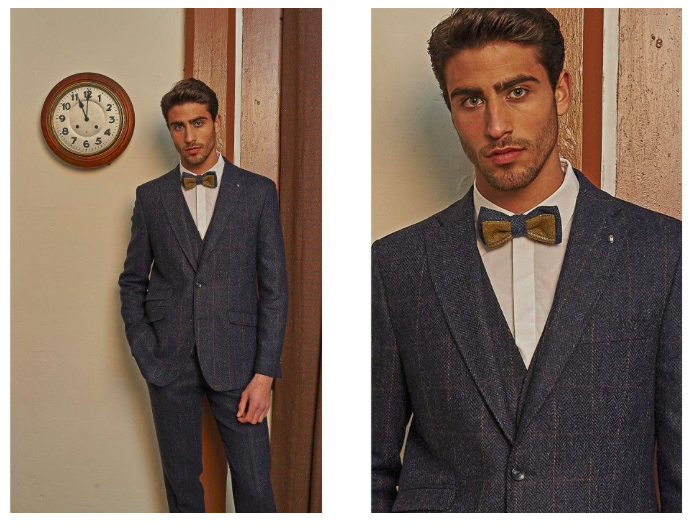 For social events that require extra formality and elegance, opt for this three-piece grey tweed blazer in 100% wool. A look that never disappoints and certainly will make you fall in love. Another perfect option for those days when you're looking to stand out and escape the standards, this navy tweed blazer with sophisticated bronze lines will add extra luxury and glamour to your winter look.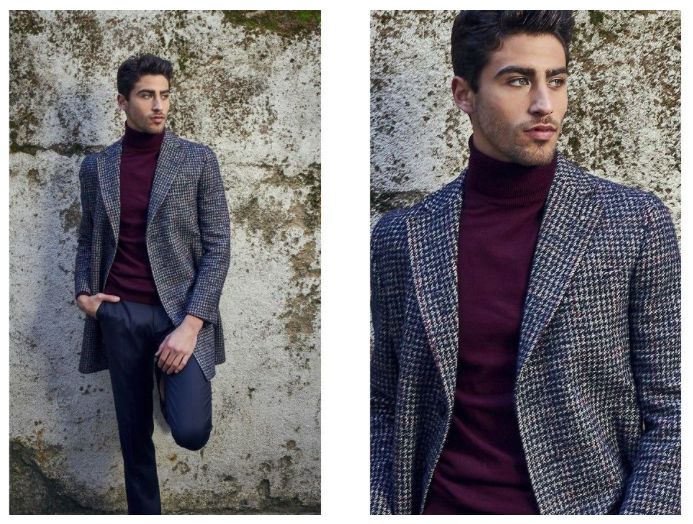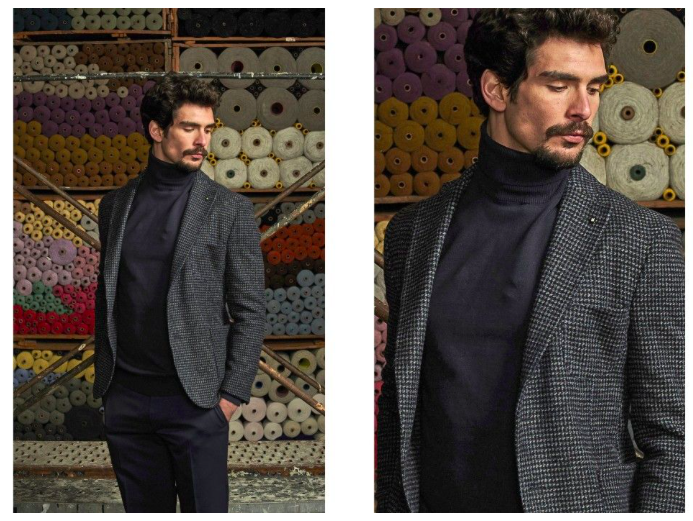 If you're a bold and irreverent man for whom style and elegance are imperative, you'll love this blue and burgundy coat from the Evolution collection, ideal for everyday wear. If you're looking to complement a more casual look and add a unique touch to a pair of jeans, include this black and grey wool jacket with dot pollyprint in your outfits. Both options will look great with a white shirt, a nice turtleneck sweater or a stylish scarf.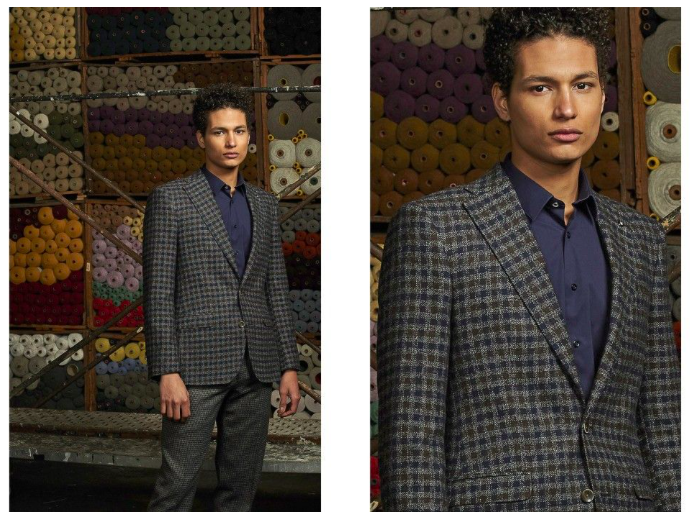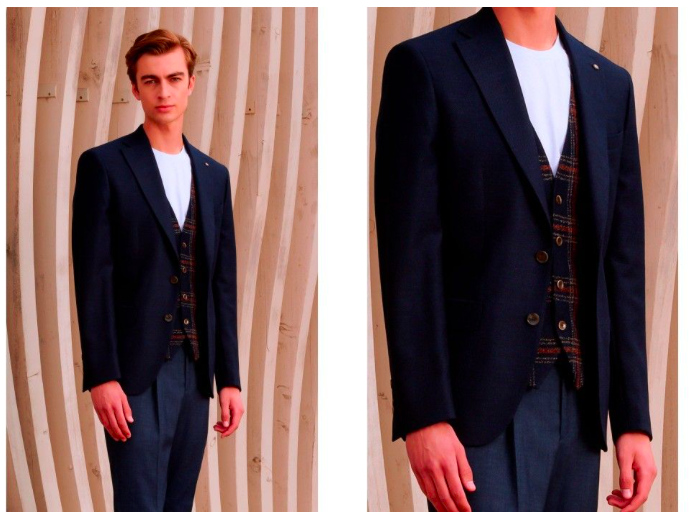 Plaid is another print that can't be missing from a perfect winter wardrobe. This blazer from the Evolution collection with blue and brown checks in winter tones will fill your days with elegance. And to keep comfort in mind, look for a garment that includes a small percentage of spandex in its composition, like this blazer in plain color and wool spandex, a piece that offers a simple but elegant look. Match it tone-on-tone or play with darker shades. One thing's for sure: you'll look stunning. Are you ready to welcome the cold weather?