If your motto is to break the rules and be true to your style, even on your wedding day, you'll love the proposals of the Moments line by Torre Uomo. Unique groom's suits for casual and original weddings. Looking for a look that brings you colour, naturality and comfort? This post is for you.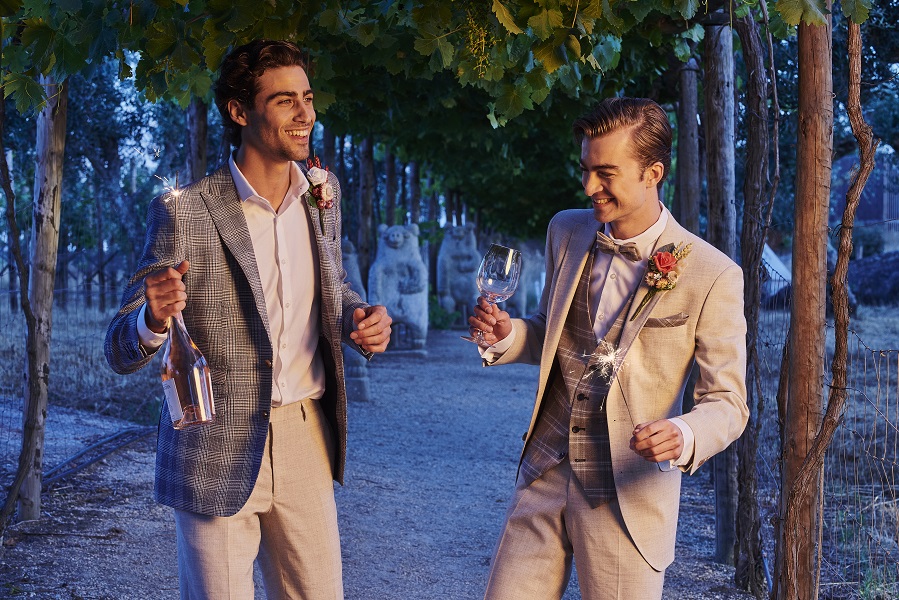 Few guests, nature, music and an emotional ceremony where spontaneity and emotion are predominant. Nowadays, weddings are reinventing themselves and opening up to multiple new possibilities, always seeking the essence of each couple and their authentic personality. If you are a groom who likes to break with tradition, who is always looking for the sparkle of life and its more fun and relaxed side, you will surely discard the classic and normative groom's suit. If you need ideas for a wedding outfit that surprises, that allows you to be yourself and at the same time dress yourself in a special way, keep reading.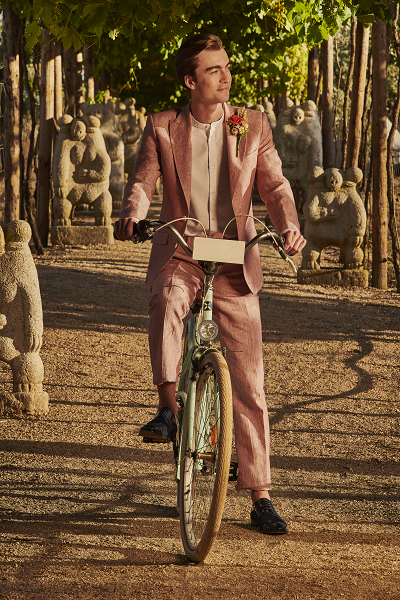 The Torre Uomo brand seeks with its creations to cover in a special way the different moments of a man's life and his wedding day could not be overlooked. A day when you seek to surprise and fall in love. An evening to bring out your most seductive and charismatic side. An event in which your look must be up to standard, but without ever neglecting to be yourself. Although it can be present in accessories or details, colour is an unconventional element in traditional wedding outfits, however, an increasingly demanded attribute in intimate, casual and informal weddings.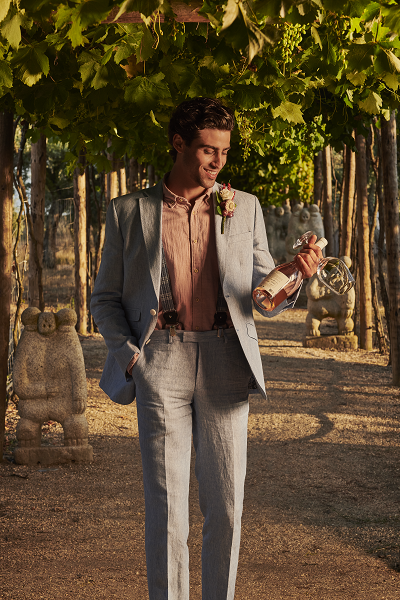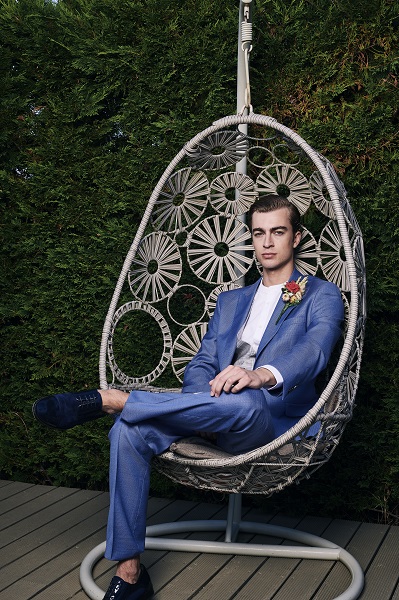 The Moments line by Torre Uomo is 100% committed to colour in the wedding fashion and strongly introduces tones such as sky blue, cobalt blue or even the range of pinks, with fresh and natural textures such as linen and suits with check details in blue and beige. Patterns with an elegant and conventional format, but which stand out from the rest, with prints and colours that seek originality above all.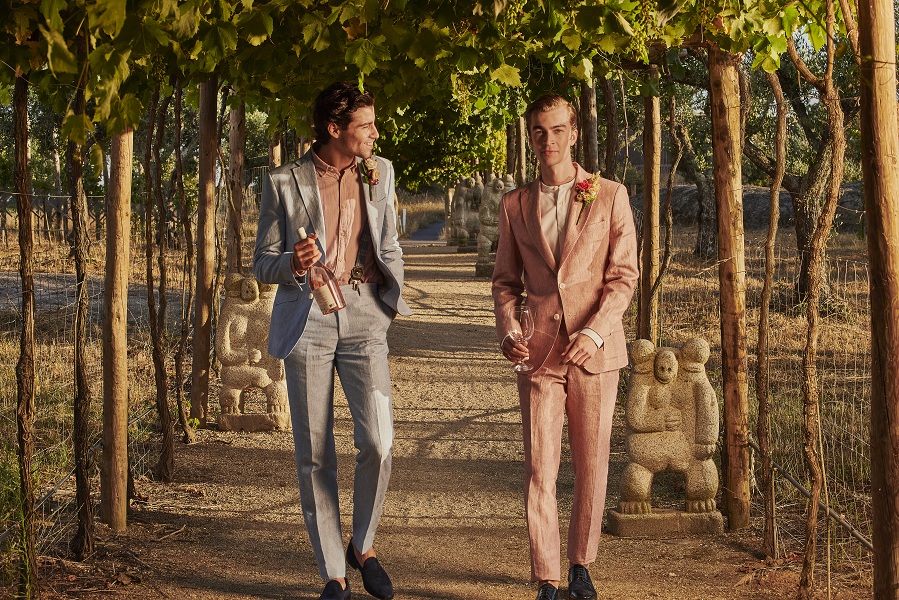 A suit in these tones is perfect for the groom who feels comfortable in his most intimate environments, who likes to have conversations and enjoy every experience to the fullest, without artificiality, without prejudice, simply being himself and showing his essence to others. This is the groom that Torre Uomo focus on the development of its collections, focused on enhancing that essence so recurrent in every stage of life. That link that is always common and basic in all of them: Love. Discover them!