The life of every man is a cycle that goes through different phases, all of them with something in common: love. This is the main motto of the new Live Life Love line of men's suits by Torre Uomo, designed to dress you in all these stages and committing yourself to each important event that happens in them. Comfort, freedom of movement and personal style come together to help you always give your best, whatever the time or place. Because you are unique and your style defines everything you are, everything you give.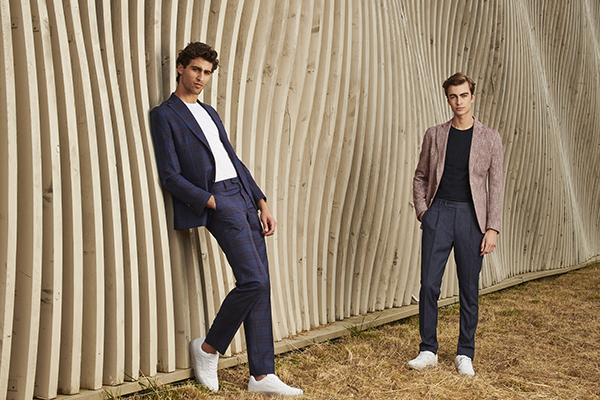 Love and commitment are two concepts that always go hand in hand. In life, in friendship, in all those facets that involve offering the best of yourself. Torre Uomo has created its new line of men's suits Live, Life, Love, inspired by these three words and tracing an aesthetic journey that encompasses the different stages of your life, in which beauty, charisma and freedom predominate.
Its new collection of suits for men is pure fashion and comfort. Because both concepts also always go hand in hand. Dress elegant and feel yourself. Being able to enjoy all the moments that life offers you, with the comfort of garments that adapt to your movements, that show your friendliest version and that highlight your strengths. As a man, as a brother, as a husband or as a friend.
Live, life, love is the theme of the collection. A commitment to all the cycles that exist in the life of any man. Each of them associated with a different line and experience.
The Moments range of men's suits is an ode to the motto carpe diem, where the essential thing is to live each moment with intensity and passion. In this collection the chromatic range of blue predominates, a multifaceted and classic color, but at the same time synonymous with fashion and safety. A complete catalog of suits in blue and beige squares connected with sky blue, pink tones and cobalt blue, in linen and 100% wool textures.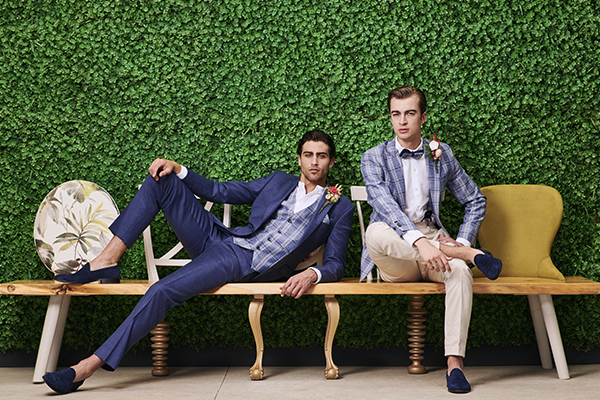 The Timeless range has experience and maturity as its essence, two predominant values in the life of an adult and charismatic man. It consists of more timeless and versatile models, marked by modernity and comfort, in uniform colors and made with 100% cotton, linen or wool fabrics. This range brings together more neutral tones such as tobacco brown and navy blue, often with more traditional checkered prints or with a flat pattern, but always very current.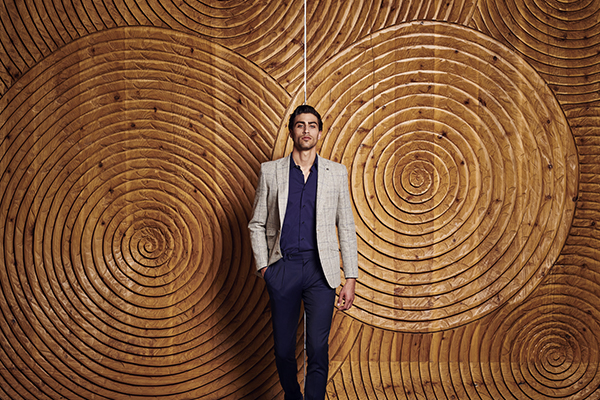 The Evolution line represents a more relaxed fashion trend, but at the same time avant-garde, with wool, linen and cotton mostly combined with spandex, creating greater comfort in unstructured and slim models. Evolution encompasses a harmonious, fresh and contemporary color palette dominated by classic colors such as burgundy, blue and beige with embroidered patterns and subdued checks. Also noteworthy are models with texture and relief, providing that touch of trend that is so present throughout the collection.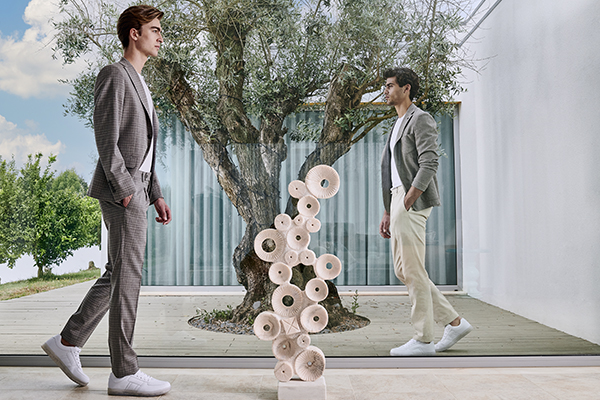 Do you like to dress with a casual and relaxed air? Do you have an active professional and social life and are you looking for your clothes to set style and comfort? Are you impulsive and live each day as if it were your last? Torre Uomo's Live, Life, Love collection dresses you whatever the time or place, always with intelligence and magic, so that you feel that your outfit transmits 100% of your personality. Discover it!