There are days when you simply want to blend in with your surroundings and disconnect. Moments when you look for extra comfort in your wardrobe, so you can enjoy yourself like never before and feel completely free. You may even look for these sensations on a recurring basis in your daily life, due to the type of work you do, or if your way of dressing and facing the world is always and above all comfort. In this post, we inspire you with some outfits that will allow you to dress in a relaxed way without abandoning style in the winter months.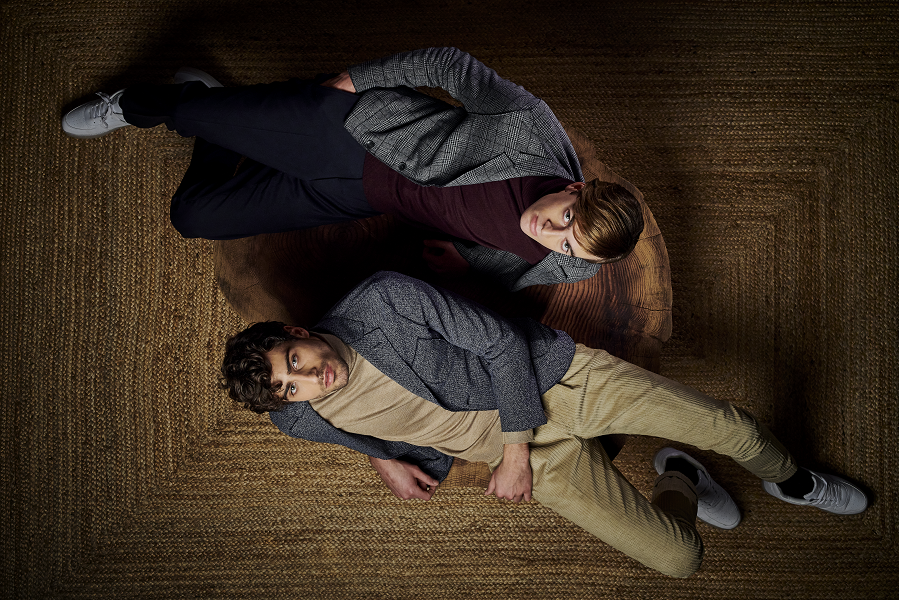 Comfort and well-being are two of the requirements most in demand by contemporary men in terms of fashion. Comfort in clothing has a positive impact on your attitude, the way you deal with everyday life and the way you relate to others. This is why it is becoming increasingly common to look for this attribute when putting together a wardrobe.
Choose clothes that fit your body in an easy and natural way. Look for outfits that reflect how beauty can also be comfortable and adapt to the rhythm of contemporary life, through colours that connect with the environment, transmitting calm and serenity, such as chocolate brown, stone beige or steel blue. Versatile and easy to combine proposals, such as unstructured jackets, overcoats or knitted garments, with malleable fabrics such as elastane, that put the man's anatomy as a priority. Take note!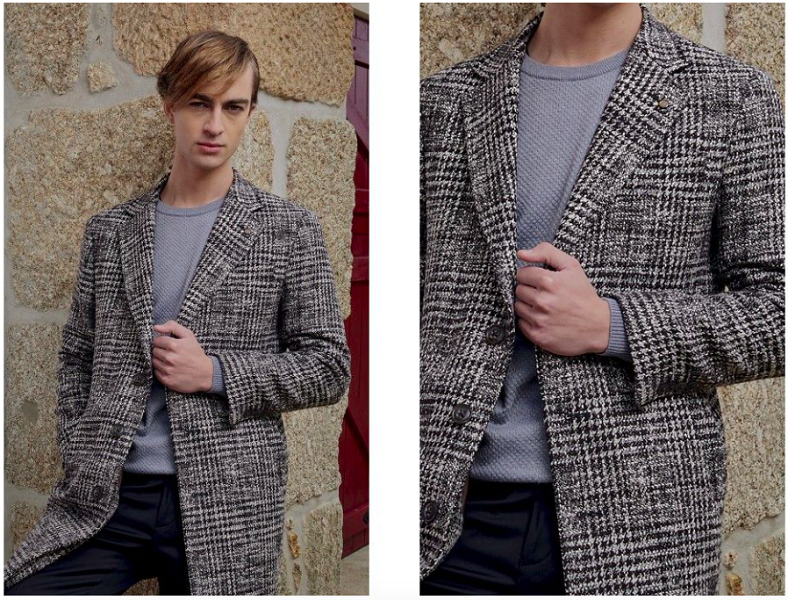 This black and white overcoat from the Evolution collection, made from high-quality cotton fabric, will allow you to dress comfortably and warmly without going unnoticed. Its special design and composition make it a multifunctional garment, depending on the outfit you choose to combine it with. Wear it with a crew-neck sweater for a more casual look; add a roll-neck sweater for sophistication and pair it with a dark sweater and shirt for extra elegance.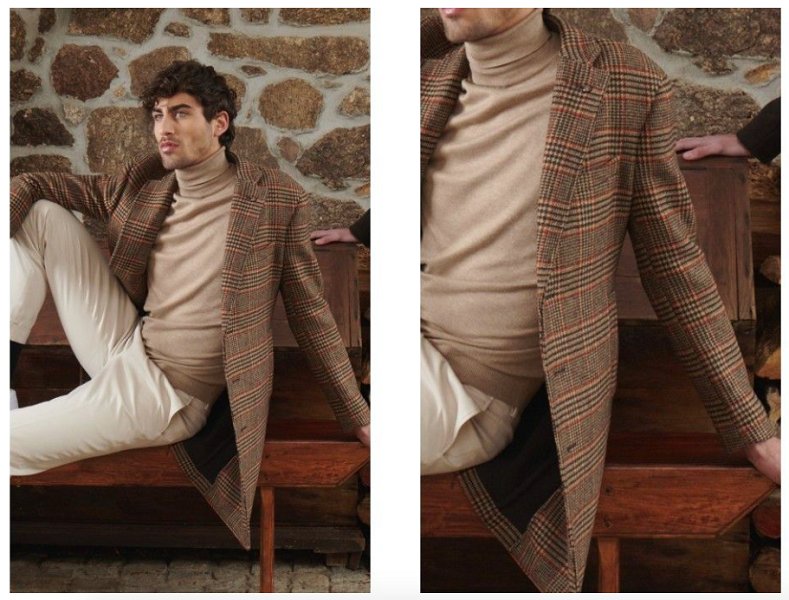 Looks in natural colours such as beige or sand bring comfort, calm and serenity. This light brown overcoat from the Evolution collection, with a Prince of Wales print, goes well with a jumper and trousers in soft tones and is perfect for a weekend stroll with the family or a formal event. It's up to you to mix and match to suit the occasion.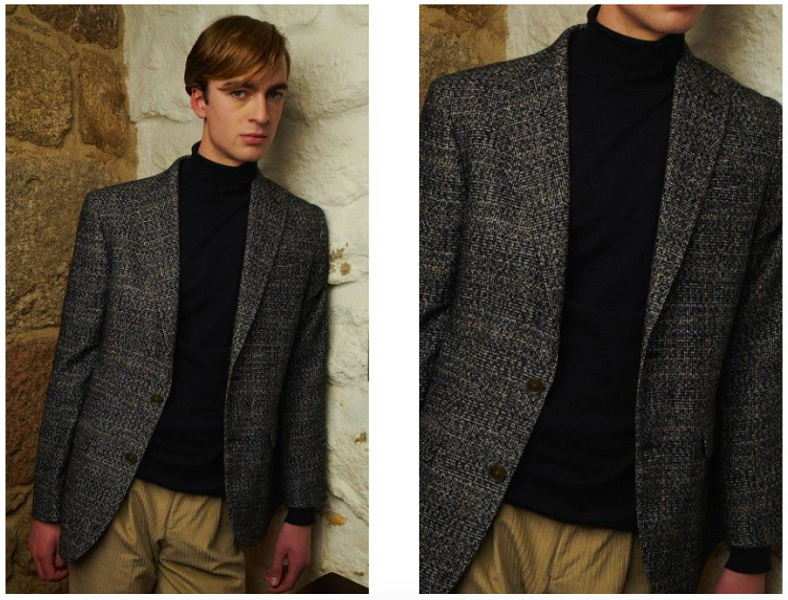 Continuing with the same print, we propose this grey jacket from the Evolution collection. The ideal garment to attend evening events during the winter without losing warmth and comfort.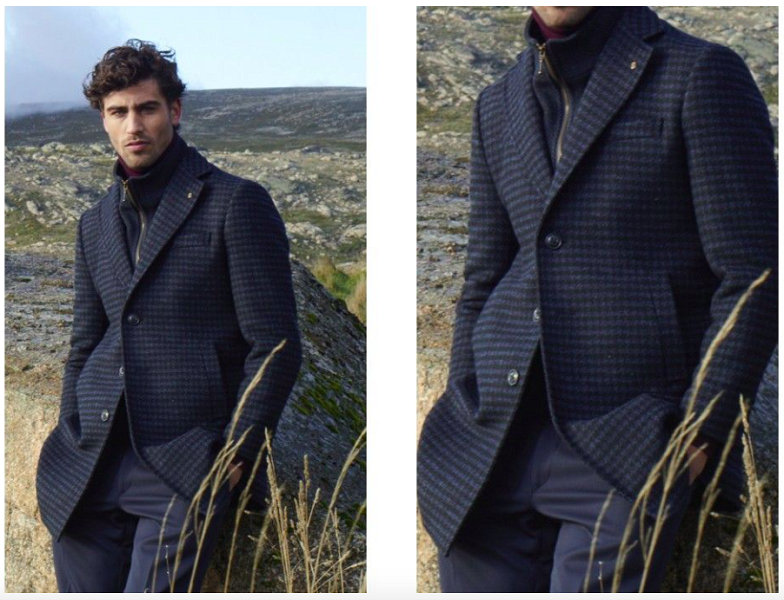 For rainy and chilly days, choose this casual overcoat with a checkered print and comfortable, high-quality fabric from the Timeless collection. A classic cut with a timeless, relaxed style, it's perfect for every moment of your everyday life. Add a soft cashmere scarf to your outfit to add some warmth.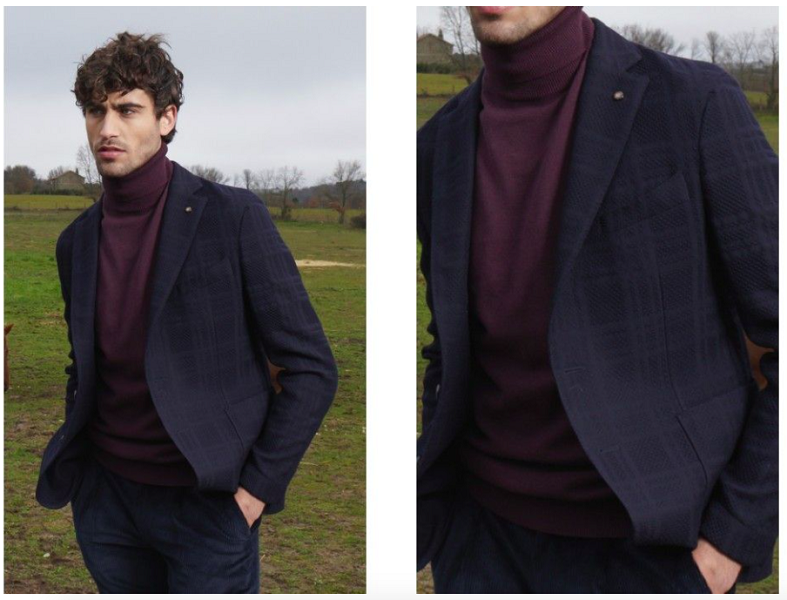 For unexpected occasions, family gatherings or simply moments that require extra elegance while maintaining comfort, we suggest this dark blue blazer with embossed print, from the Evolution collection. Its elegant structure and comfortable fabric make it suitable for everyday wear, whether for formal or informal events. An essential basic for your winter wardrobe.