Torre Uomo takes us into the new autumn-winter 22-23 season with Roots Expansions, a new collection inspired by the origins of man, specifically in the beauty and simplicity that transmits its development towards something more transcendental. Contrast, light, geometry... Discover the personality of its two lines, Timeless and Evolution and explore your essence...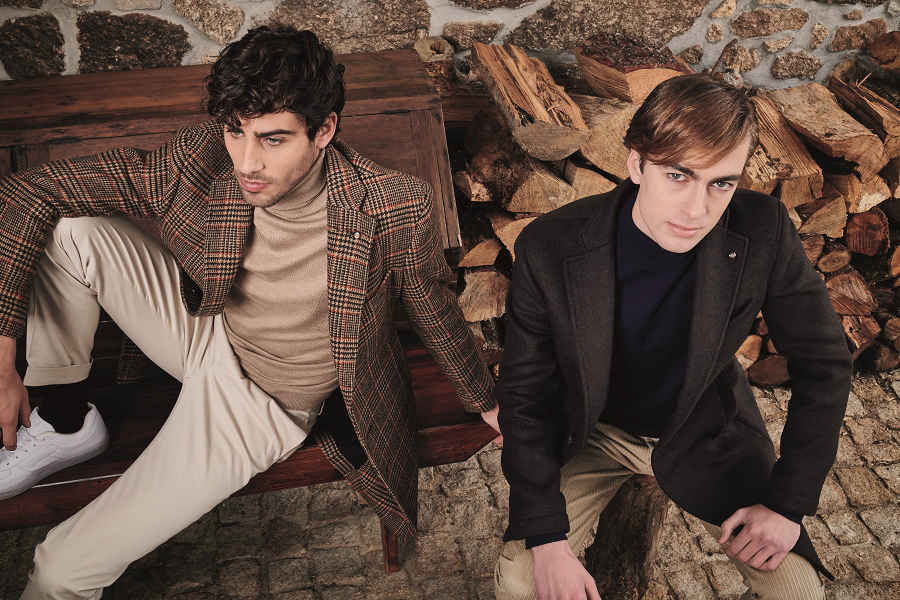 Life is growth. It is expansion. It is evolution. Changes are inherent to man and, with them, come new stages and new dreams to be fulfilled. This flowing with life in constant development is the essence that has inspired Torre Uomo's new 22-23 collection, Roots Expansions. An ode to the expansion of man from his most basic simplicity, towards all new possibilities.
The collection highlights the beauty that we observe in everything essential. In the simple fact of seeing man evolve towards something more transcendent, in the pursuit of personal improvement. Metaphorically, this transcending pays homage to the trajectory of Torre Uomo, a brand that has progressed from its origins, reinterpreting elemental garments and becoming a contemporary stylistic reference.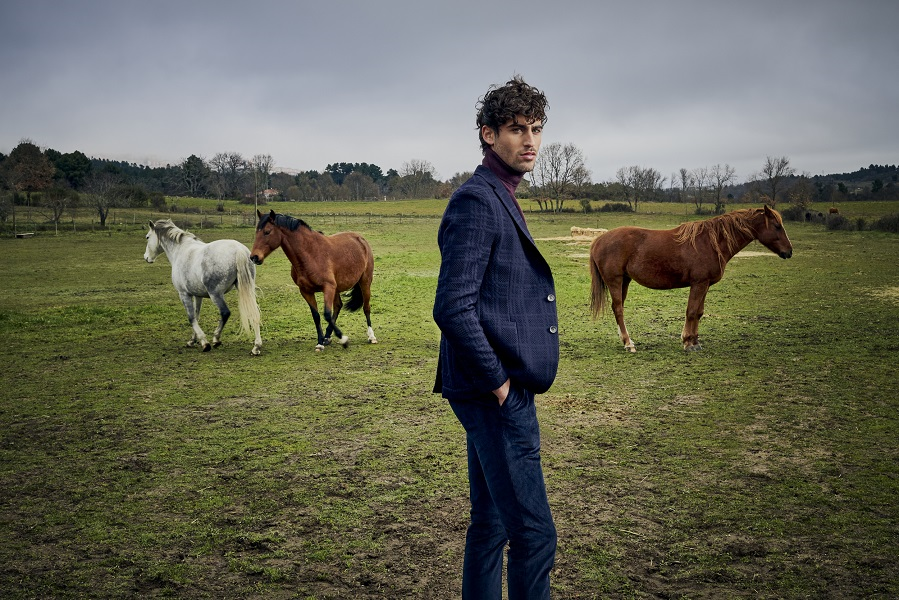 The two lines of the collection, Timeless and Evolution, show the progression of the firm towards new stylistic patterns in connection with the needs of the moment, breaking away from the most classic schemes and focusing its proposals on the way of life of today's man.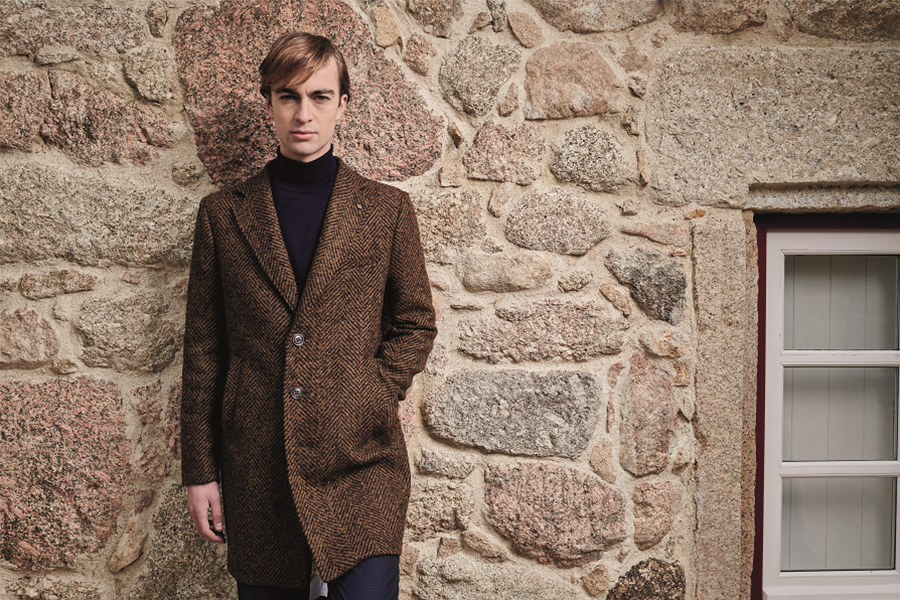 Timeless symbolises the brand's roots, showing a man tied to the land through basic colours and pastel shades, such as chocolate brown, bison brown and sandy beige. The line includes classic models and more sober lines with prints such as pied de poule, Prince of Wales plaid and a basic plain with soft contrasts, enhancing elegance. A line marked by the quality and nobility of raw materials such as 100% wool, tweed and cashmere.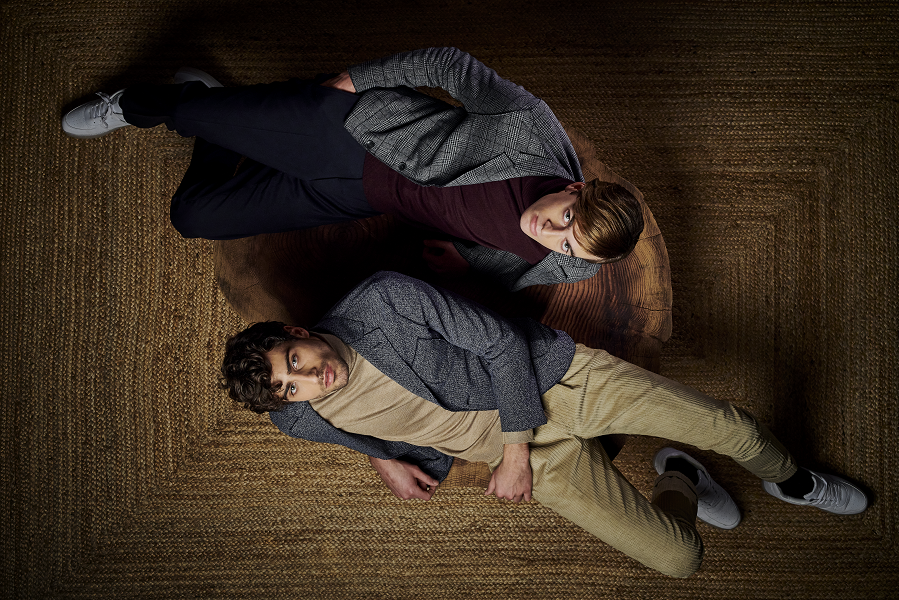 In contrast, the Evolution line shows the progression and abandonment of the original roots, building a metaphor for the evolution of the brand itself. We see how comfort has gained importance in the classic environment, presenting several proposals of unstructured jackets and a small sample in knitwear, a great novelty for the brand that conveys trend.

The Scottish plaid and the play of classic patterns with modern checks, fused with seasonal colours, make this line an example of how beauty should be comfortable, introducing elastane in its compositions and always putting the man's anatomy as a priority. Evolution's colours range from chocolate brown, toasted orange, stone beige, navy blue, denim blue and steel blue. A harmonious and easy-to-match palette that results in a versatile and functional line, perfect for the contemporary man with a classic essence.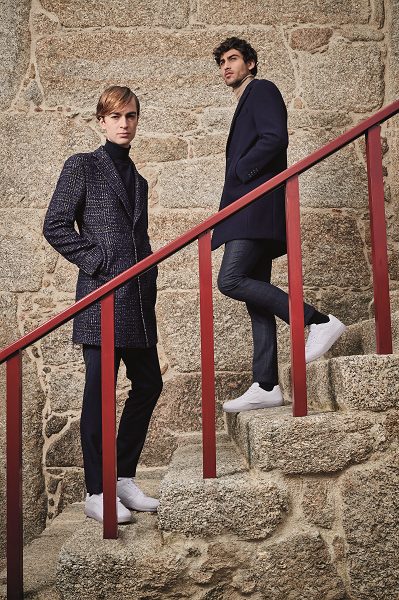 Simplicity, evolution, fusion and elegance combined in harmony to give life to a collection full of nuances and perfect to bring out your best version. Discover it!