Warmth and smart-casual styling are in full force this autumn-winter 2023 in the menswear collections. Basic colours are brought to life through hard-wearing and versatile fabrics that elegantly adapt to everyday life. Comfortable patterns and combinations of textures dress a man who is self-made, and who is a man with strong steps wherever he goes. In the following article, we take a look at the main trends for this season. Are you ready?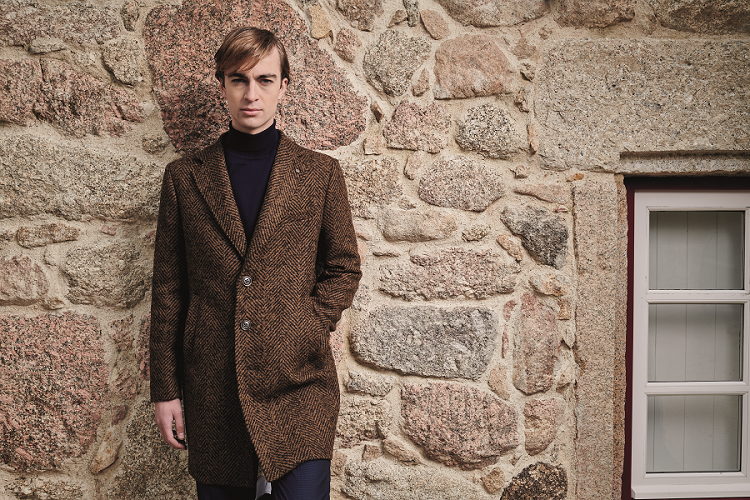 Men's fashion reinvents itself season after season and seeks to enhance different personalities, offering maximum variety and versatility. The new stylistic patterns take shape in line with the needs of the moment, breaking the most classic schemes and focusing their designs on the lifestyle of today's man. As autumn arrives, the proposals gain in warmth, new textures emerge and fabrics adapt to the cold, with garments designed for comfort and usability.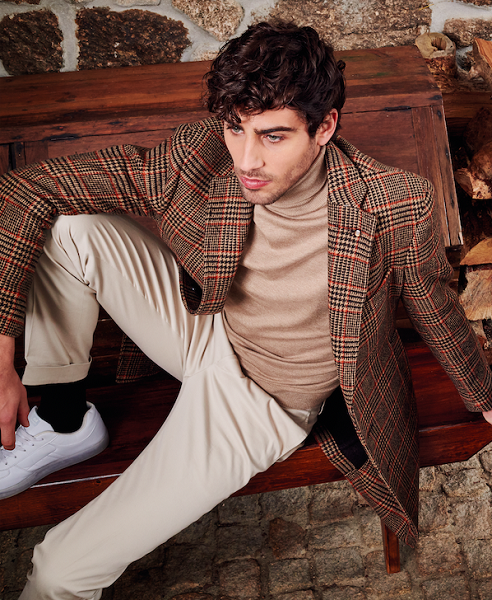 This season, basic colours and pastel shades, such as chocolate brown, bison brown and sand beige, take over, giving life to plain garments or classic prints, such as pied de poule or Prince of Wales plaid, in 100% wool, tweed and cashmere jackets.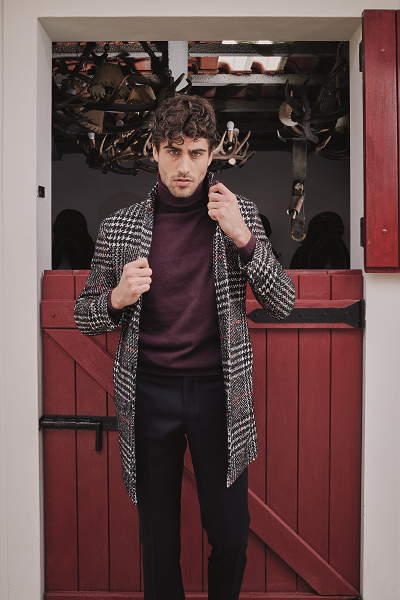 The fusion of traditional proposals such as plaid, with innovative textures in the same look, is a trend in menswear collections for this season, creating outfits with a conservative essence and a daring touch.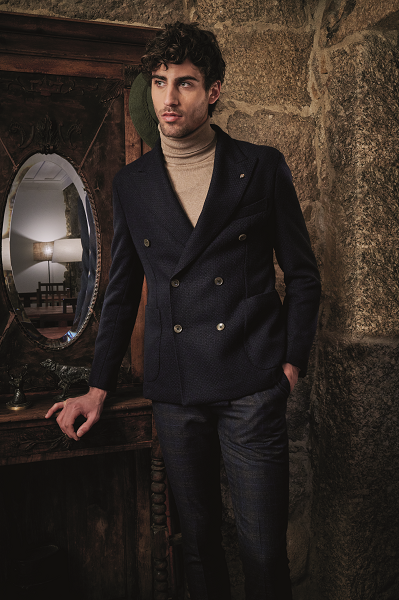 Comfort becomes important in menswear collections, introducing elastane in some compositions and putting the male anatomy first. In this line, unstructured jackets and knitwear are worn, combined with the classic blazer; an essential basic that is reinvented and triumphs season after season.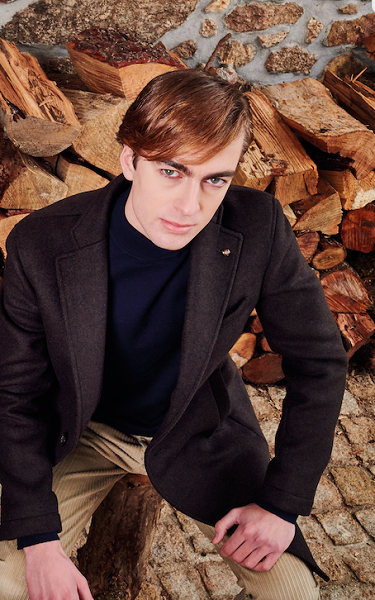 The double-breasted or cross-buttoned suit is a must for this autumn-winter, mainly in dark colours. A perfect option for cold seasons, as well as the tailored coat, the big winner of the season, especially those models with pronounced shoulders and tight waist.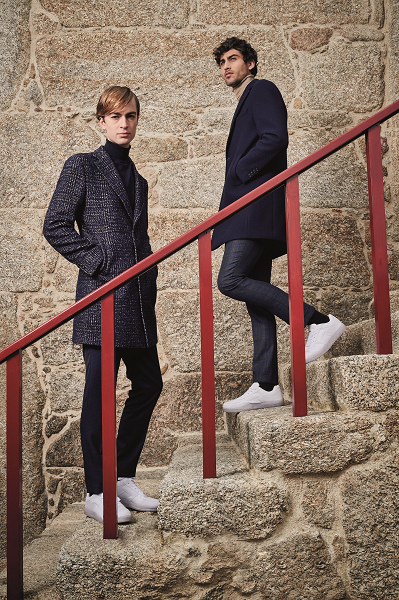 As usual, the eternal blues, navy, denim and steel also stand out, giving life to casual proposals with a chic touch. And as a counterpoint to the colourful, this season, monochromatic colour looks are triumphant, those that maintain chromatic harmony and integrate the different garments together, following the same visual pattern. Creative and seductive collections that do not forget the true usability of clothing, so that dressing is a creative daily action and an expression of one's true personality.
Variety, harmony and discretion are synonymous with true elegance. Ready to give your wardrobe a new look?