Your outfit is your cover letter, a way to express your philosophy of life and your language. The perfect complement to your essence and your adventurous spirit. To get it right, you know that there are certain elements that cannot be missing in your wardrobe, such as blazers to wear every day or your casual clothes for a more relaxed style. But there are a few more basic and essential complements that will be able to level up your menswear suit and that will help you to enhance that unique and personal effect that you are looking for in your casual daily looks. Find them out below.
A white jersey is a must-have in a stylish man's wardrobe. Before falling in love with one, you should be aware that they are not all the same. Choose the one that combines comfort, softness, good seams and quality cotton. This way you'll be sure that it will keep its texture and look for longer.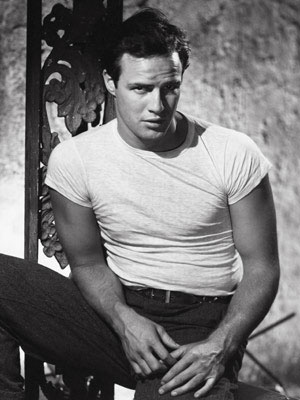 Take inspiration from the looks of great cinematic myths such as Marlo Brando or Paul Newman and wear your white shirt with that casual suit you wear for everyday wear, or give it a more casual feel with a Harrington-style blazer in true James Dean style.
There's nothing like a good pair of premium jeans to enhance your masculine appeal. It is a basic, timeless piece that is worth investing in, for its high durability and resistance. Regular, slim fit, high or low waist, choose the cut according to your silhouette and make sure they bring out the best in you.
With regard to color, the range of blues is the most popular, whether traditional indigo or in other shades, with faded or stonewashed. Combined with a casual suit in navy blue, you will achieve that relaxed yet elegant and distinctive style you love so much.
In the cold months include in your wardrobe a cashmere sweater, another luxury basic that for its lightness and softness, is also worth investing in. When buying it, look carefully at the composition, the type of wool and the materials with which it is produced. Be especially careful with its washing, since the look of the piece depends on this detail.
Add a touch of choir to your look with a belt in black or coffee. Both shades are a staple in any wardrobe, perfectly matchable with both a casual outfit and your more serious and formal looks.
Don't forget the small accessories like designer sunglasses, a leather wallet or a good watch, equally important and able to completely change the perception of your outfit. Combine, try and find your own style and have fun with it. That is, without a doubt, the best way to dazzle.