The patterns, textures and prints of a suit can be something valuable, in terms of style, to show off at an important event. Plaids, stripes, geometric motifs or embossed fabrics... The options are endless! Let your imagination run wild and find the perfect look for every occasion with Torre Uomo. Proposals designed for you to find your own essence and shine like never before, whatever the time or place. Live, Life, Love... do you dare?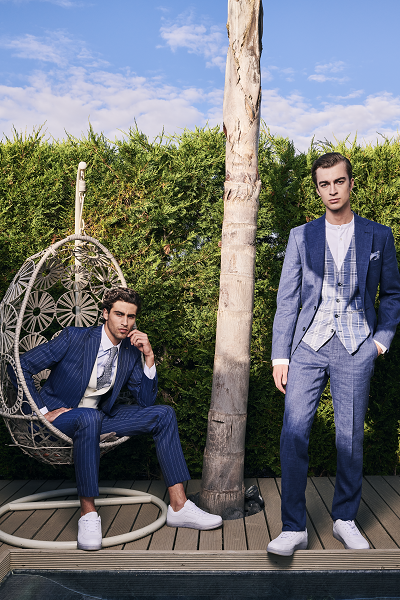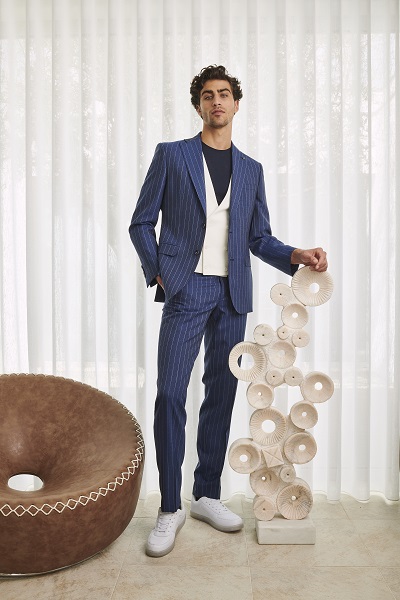 Each moment, date or celebration requires a particular style of dress. An evening with friends at sunset is not the same as a gala dinner or a wedding ceremony. However, all of these events have one thing in common: love and friendship as something precious that should be celebrated. Through its collections, Torre Uomo seeks to enhance these emotions with the most suitable suit for each life experience, and its secret is to keep elegance intact at all times, whatever the look chosen for the occasion.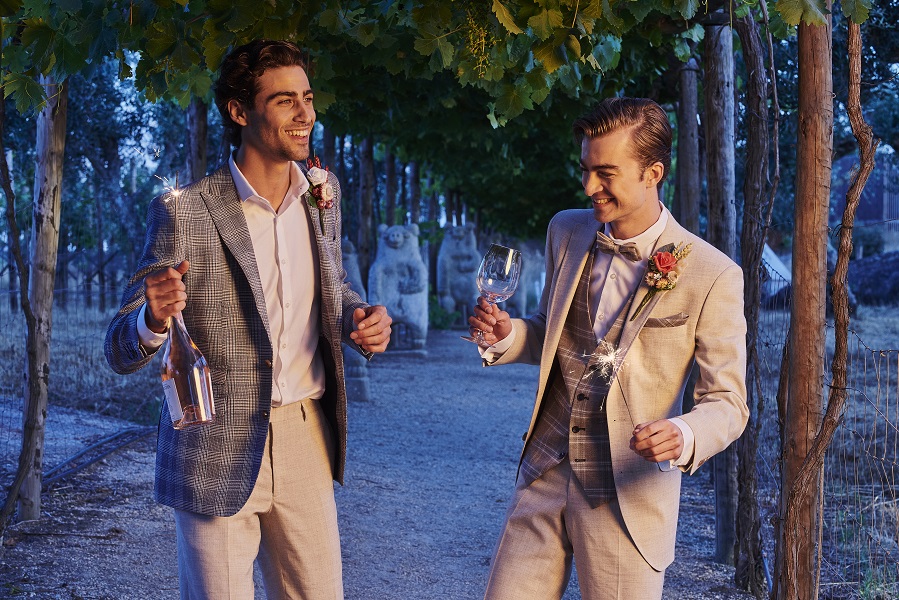 One of the brand's strong points is its commitment to prints, which are used in all its lines, including nupcial. And although they are not the most traditional option, plaid is also ideal for your wedding. Opting for a plaid wedding suit is a modern, fresh and surprising option, which reaffirms your personality and gives you a relaxed style with which you feel elegant and comfortable at the same time. In its Moments line of suits, Torre Uomo plays with checks in blue and beige colour ranges connected with sky blue, pink and cobalt blue tones, in 100% linen and wool textures. Let yourself be surprised!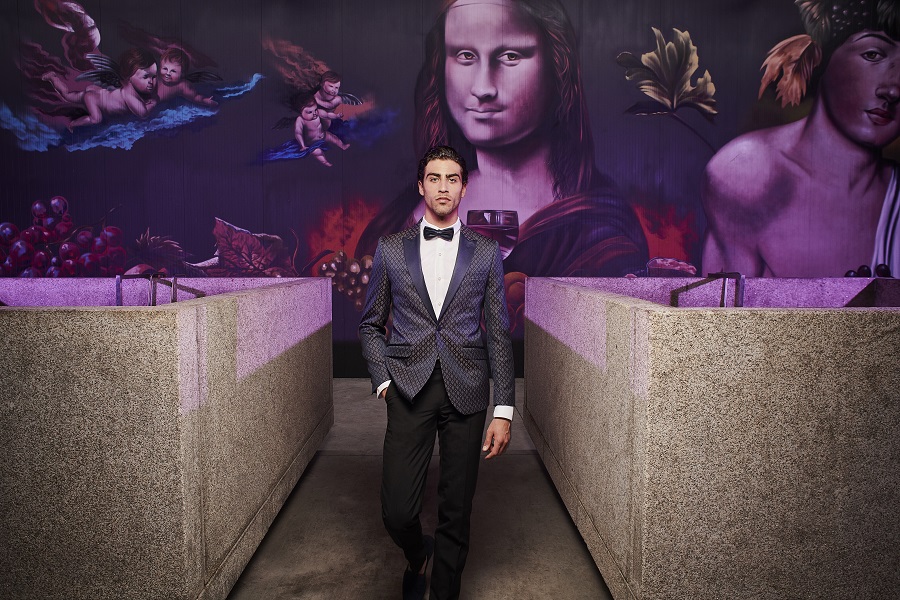 Plaid is a classic that survives through fashions and provides that hipster and casual style that is so successful nowadays. A plaid blazer with plain trousers and a white shirt or T-shirt will be the perfect look for a casual daytime event. Looking for the perfect outfit for a family gathering, brunch with friends or dinner with work colleagues? Play with the colours of your plaid suit depending of the moment, choosing light tones in the morning and darker ones in the evening, like the suits of the Timeless line, made in shades such as tobacco brown and navy blue. With Torre Uomo you will be able to wear the most suitable style for every situation with a wide range of designs that will make you unforgettable wherever you go.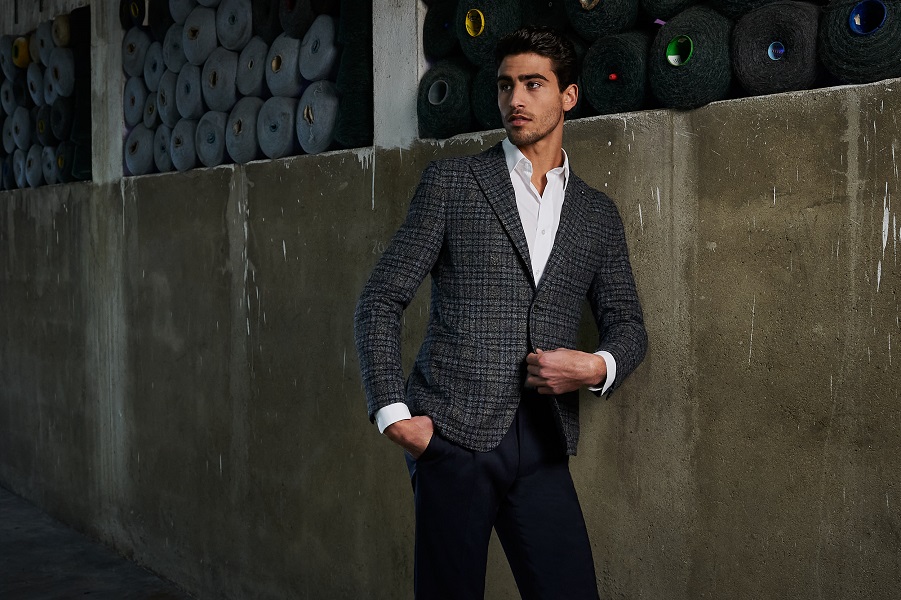 For everyday events that require an extra touch of formality, the Evolution range of suits is perfect, featuring elegant patterns and subdued checks. The designs in this line follow a harmonious, fresh and contemporary colour palette that combines burgundy, blue and beige with softly lined prints and checks. The seersucker and embossed textures are also present, with suits suitable for wearing in the warmer months due to their freshness and breathability. Trendy and sophisticated designs, giving the garments a relaxed but at the same time avant-garde style with which to triumph at the best events. What more could you ask for?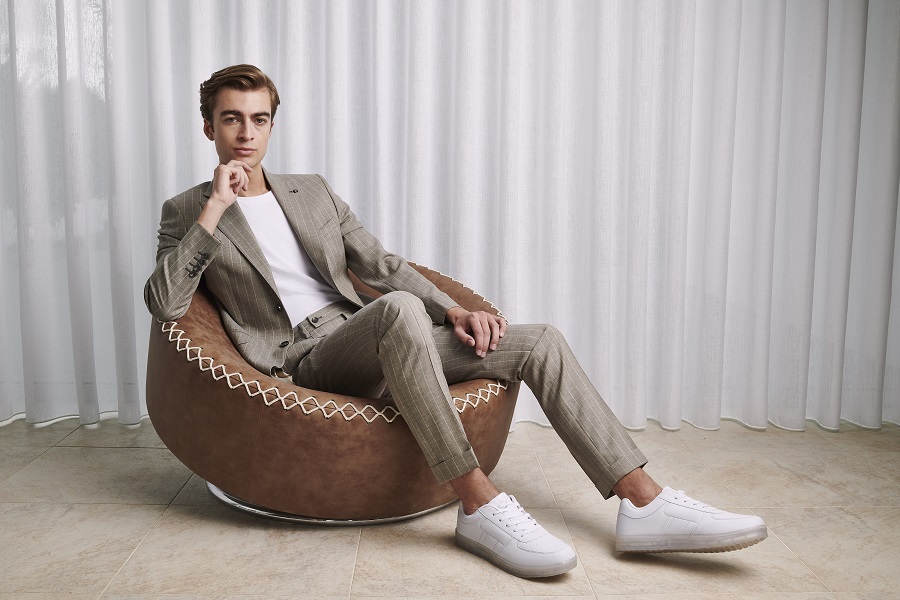 Stripes and slim fit are another of Evolution's strengths, a print that lends authority and style to your outfits. Choose them for work engagements, casual daytime events or, in darker colours, even smart evening wear. However, pay attention to the accessories, always choose a white shirt and if you use a tie or bow tie, make sure they are in the same colour. If you choose to combine a striped blazer with a plain T-shirt and trousers, you will give a casual touch to the look. Play with your creativity and add accessories to get that personal and unique touch. Spectacular!